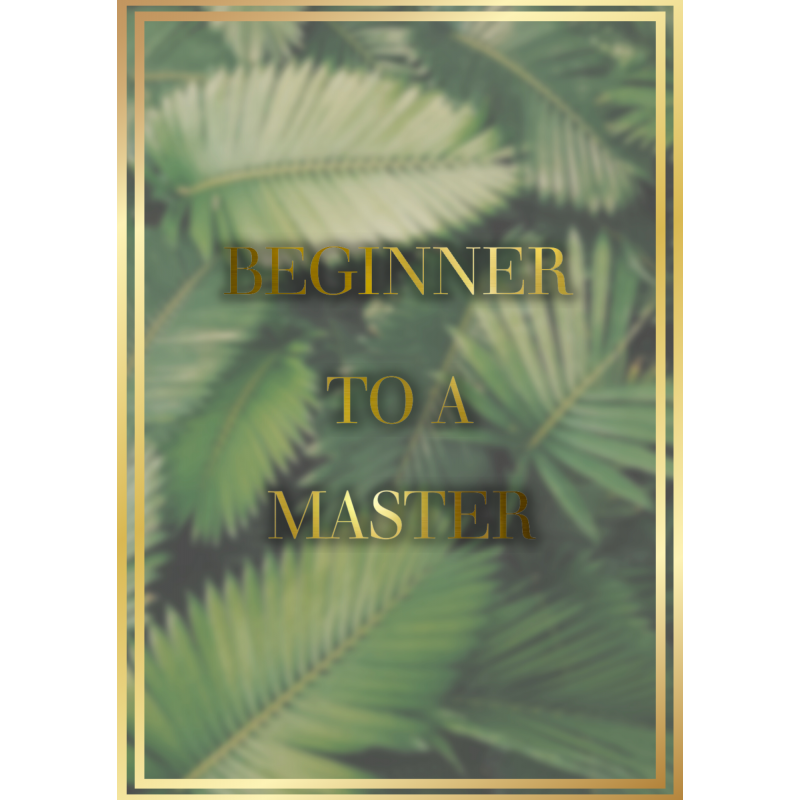  
BEGINNER TO MASTER - INTENSIVE COURSE (4 DAYS)
THE ULTIMATE PACKAGE-DEAL FOR BEGINNERS
LEARN ALL OF THE NEWEST AND HOTTEST TRENDS & TECHNIQUES AND TURN INTO AN EXPERT STYLIST FROM A BEGINNER!
THE COURSE INCLUDES:
- 1:1 (one by one)
- Light Volume Techniques
- Mega Volume Techniques
- Trendy Special Effects Techniques
- Certificates
- Gift Bag
- Big Starter Kit Worth €500
- Theory Books
- Social Media (Marketing)
- Taking Good Quality Pictures Of Your Work
- B / M / L / L+ / LU / LC / LD
- Mixing Curl Types
- In-depth Tips For A More Efficient and Effective Workflow
- Client Communication
- Working With Challenging Eyelashes
- 2 models
- Lunch
- After-course Supervision And Advice
1. EYELASH EXTENSION WITH 1:1 METHOD "START LASH"

One-by-one eyelash extension is a first step if you want to become a lash stylist. During
training you will learn the one-by-one technique. These are individual eyelash extensions
that are placed one after the other on the natural eyelash. After completing your training,
you can offer eyelash extensions placement as an extra service in your existing salon. Course
is divided into theory and practice parts. During theory you will learn about: 

 • Overview of the essence of eyelash extensions
 • Discussion of the anatomical structure of the eye (eye area diseases, allergies)
 • Overview of the anatomical structure of eyelashes and the life cycle of natural eyelashes
 • Health and safety at work of a stylist
 • Preparation of the treatment bed
 • Discussion of appropriate lighting during surgery
 • Indications and contraindications for the procedure
 • Overview of the type of eyelashes - division into thickness, length and type of twist
 • Overview of the type of glue and working conditions
 • Characteristics of tools and products used during eyelash application (materials science)
 • Professional customer service (interviewing, customer card)
 • Proper selection of eyelashes, discussion of the shape of the eyes and the choice of styling
to suit the client's beauty
 • Techniques of eyelash application using the 1: 1 method
 • Overview of the procedure for eyelash preparation, eyelash application, eyelash filling,
eyelash care and removal
 • Discussing the most common mistakes made during or after the eyelash extension
treatment
 • Recommendations for the client after the eyelash extension treatment

 PRACTICAL PART

 • Organisation of a stylist's workplace
 • Learning to separate the eyelashes properly
 • Learning to work with tweezers
 • Preparation of natural eyelashes for the extension treatment
 • Methods of securing the lower eyelid (working with collagen flakes and tape)
 • Choosing the right type of eyelashes
 • Correct dosage of adhesive
 • Learning to stick eyelashes
 • Learning to draw maps properly
 • Exercises on a training head and a sponge
 • Performing the full application of eyelashes on the model under the supervision of the
instructor and assistant.

 ADDITIONAL ISSUES TO BE ADDRESSED DURING THE TRAINING

 • Marketing
 • Photos and presentation of your work

 THE PRICE OF THE TRAINING INCLUDES

 • Training script
 • 2 Certificates
 • Products used during exercise
 • Providing a model for exercise
 • Meal, snacks and drinks during training
 • Post-training care

2. LASH EXTENSION WITH LIGHT VOLUME 2-3D METHOD
Have you already started your adventure with eyelash styling and you care about further
development?  You are up to date with the latest trends and do you want your business to stand out on the market?
Then you will surely be interested in the training of eyelash extensions using the 2-3D volume method.
The volume method enables much more expressive and advanced eyelash styling than basic method 1: 1. 
It is an ideal solution for low-density eyelashes.
WHO IS THIS TRAINING FOR?
For all people who already have experience in eyelash styling and feel at ease in performing the eyelash
extension treatment with the 1: 1 method.  The volume method is an excellent choice if you care about the
development of your competences!
What exactly will this training give you?
Briefly recall the news from the basic course, incl.  such as: indications and
contraindications for the procedure, types of eyelashes and their division according to the
length, thickness and degree of curling, tools used during the eyelash extension treatment
using the volume method.
Additionally:
You will learn the detailed treatment diagram

You will learn what is ordering

You will learn to adjust the length of the eyelashes in relation to the rows

You will train to create perfect fans and learn all the methods by which to do them

You will test the newly acquired knowledge in practice by performing a procedure on a model

You will learn about home care

You will learn the eyelash removal technique
3. EYELASH EXTENSIONS 'MEGA VOLUME 4-10D'

Training in by far the most popular technique! Volume eyelashes 4-10D is an eyelash styling technique that is a must-have for any professional eyelash stylist. The effect is light, majorly dense, delicate and gorgeous.

They will change the eye of each client, making them surprisingly expressive and natural.

We invite you to our professional training in the volume technique 4-10D!

This training is intended for advanced learners, therefore we require your certificates of 1:1, 2-3D methods and photos taken of your work in 1:1 and 2-3D styling. It is the highest level of eyelash styling and it requires possession of advanced skills.
During the course you will learn:

» Secrets of the 4-10D method

» 2 CERTIFICATES

» Tricks that will allow you to speed up the time of working with volume eyelashes

» Secrets of shaping tufts

» Proper selection of volume eyelashes to each individual the client

» Types of eyelashes for the volume technique

» The final touches of the treatment

» 4-10D eyelashes after-care rules

Goody Bag:

» Eyelash palette for the volume technique

» Eyelash glue

» Eyelash glue accessories

» Necessary accessories

» Gifts from our company

» Course script

» Notebook


4. SPECIAL EFFECTS MASTERCLASS  

(FOXY, KIM KARDASHIAN, WET LOOK, EYELINER EFFECT, NEW CURL TYPES)

Come and discover the latest trends in eyelash styling and curl types!

Can't get enough of the eyelash styling knowledge? Do you want to keep learning and innovating?

Then you're at the right place!

Many new developments have taken place in our fast-growing industry in recent years. The growth in the diversity of different curl types and special effects are examples of said developments.

We offer a new Masterclass Special Effects where you will learn the hottest trends in eyelash styling!

THE COURSE COVERS THE FOLLOWING TOPICS:

» Introduction of new curl types (M - L - L+)
» Fox Effect
» Kim Kardashian Effect
» Wet Look Effect
» Eyeliner Effect
» Creating Social Media posts for your work