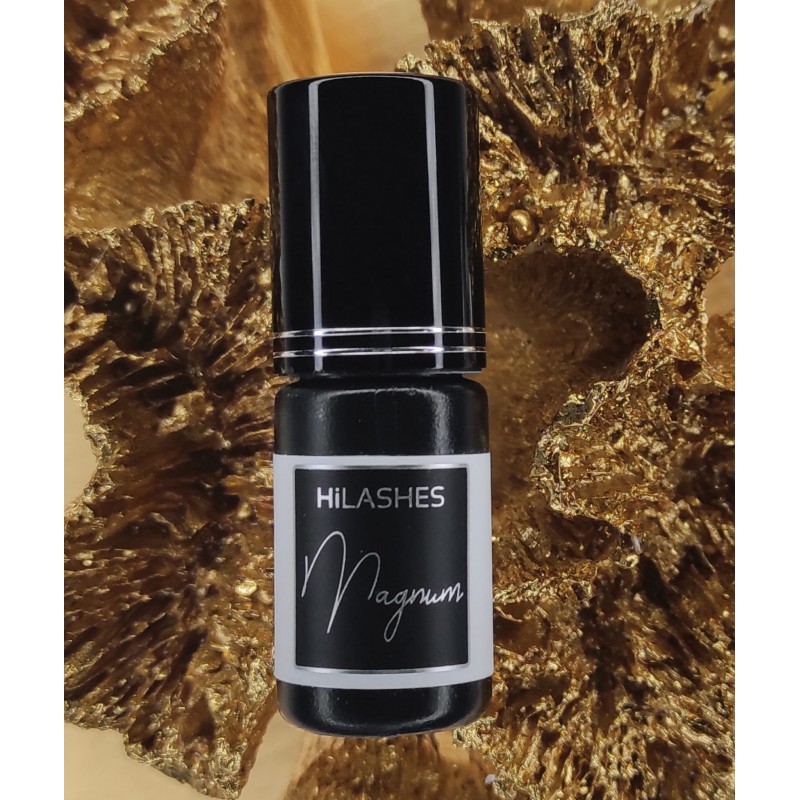  
Magnum


♦ 

drying time - 0,5-1 second
♦ 

durability - 8-10 weeks

IMPORTANT: Our adhesives do not contain Carbon (a synthetic substance resulting from the combustion of hydrocarbons or oil).
In all our adhesives, the coloring component is iron oxide, which is a natural component found in, among others in mineral cosmetics. It's safe for people allergic to nickel.


Humidity: 40-60%. Less than 40% may result in eyelid irritation as glue does not dry in low humidity and vapors still persist. The less humidity the more vapor. Can use nano-mist so the glue polymerizes faster.


Moisturizer is an essential product of stylist's work!