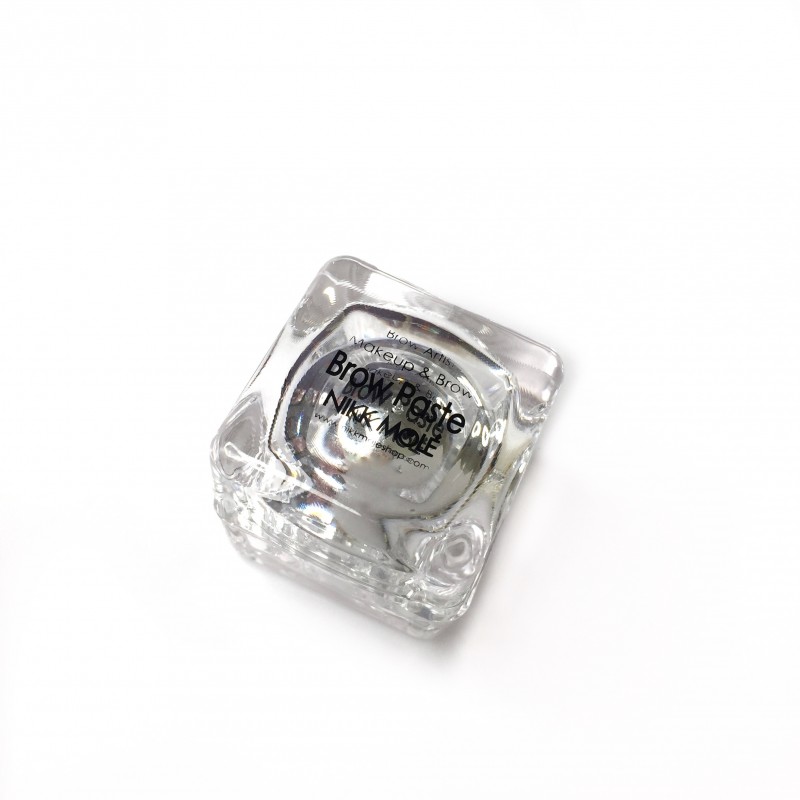  
   Perfect brow shape with Brow Paste
Brow Paste is a professional cosmetic product for shaping eyebrows in the coloring procedure. Brow Paste Nikk Mole is the only original patented paste on the world market. Thanks to the correct balance of natural oils in the composition, our branded paste has a plastic texture that is incredibly comfortable to work with. It is easy to apply, does not flow, perfectly keeps the contour, does not pass pigment to the skin.20 gr. – for 500 applications.
100% natural hypoallergenic composition! The ingredients contain the best oils for the care of the eyebrow area. During the procedure, your client receives pleasant sensations, and as a result – moisturized, nourished skin.
Basic oils:
Coconut oil
Shea butter (shea butter)
Cacao butter
You can buy eyebrow paste for novice and experienced eyebrow masters.
Original Brow Paste:
-Sculpts clear contours for dye or henna filling.
-Allows you to correct the clarity of lines during the coloring process.
-Demonstrates to the client the future shape of the eyebrows.
-Has the maximum economy of consumption.
-Quickly and easily removed from the skin.
-Eyebrow shape becomes perfect